No cost online ordering for restaurants
Scale your restaurant business with a proven online ordering system to save time and money.
Online ordering at no cost to restaurants
Scale your restaurant business with proven an online ordering system design around your business at no expense.
Offer your own online ordering
Give your restaurant an online ordering system designed specifically to meet your menu and operational needs. TapTapEat develops custom online ordering for your own restaurant and not tied to any other marketplace application.
Direct customers to your website and online ordering by linking to your website, Google Profile, and social media accounts.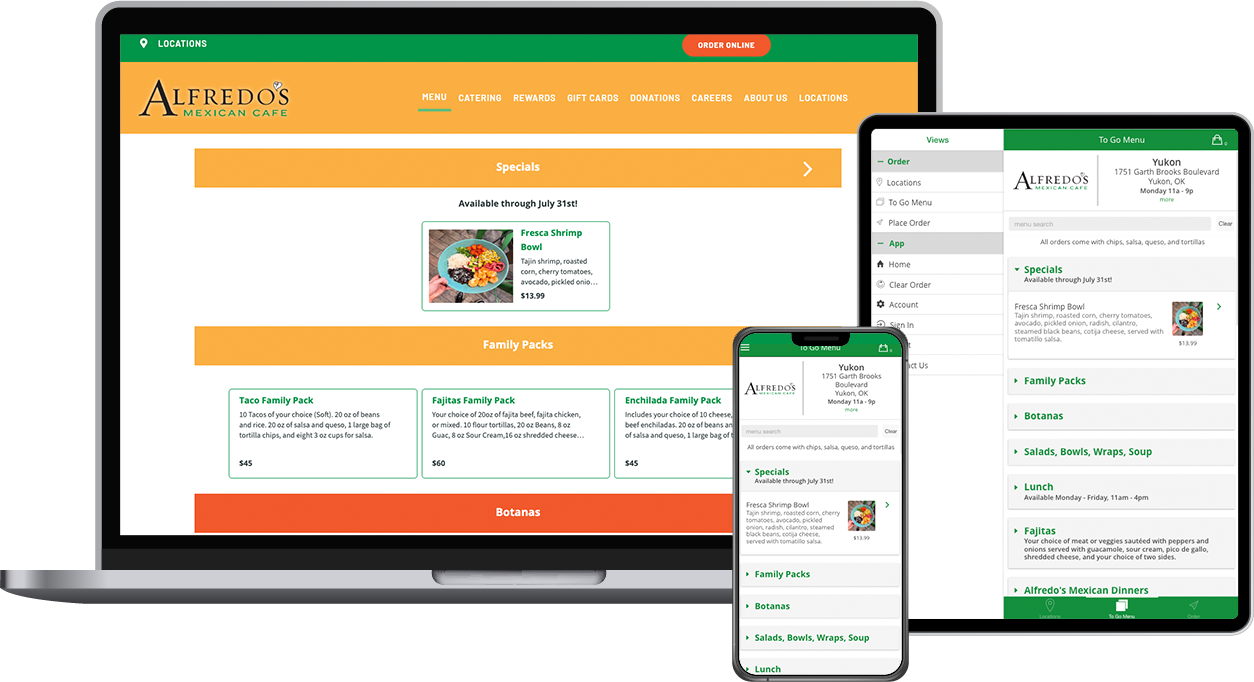 Take your restaurant to the next course
Level up your business with online ordering and marketing from TapTapEat. We customize and streamline online ordering and offer website development and marketing solutions to grow your business.
Satisfy appetites with a custom online ordering fit for your business

Directed through your website
Direct customers to your website instead of marketplace applications that charge you high fees. Don't have a website? We can build one for you.

Print directly to the kitchen
Get orders sent directly to your kitchen printer for preparation. Set lead times and throttling to ensure accurate ready times and product freshness.

Increase catering orders
Give customers an easy way to order catering with an online ordering solution. Similar to To Go, your catering online ordering will be customized to your operational and workflow needs.

Reward customers
Keep customers coming back with a reward program and coupons. Give back a percentage of total order in rewards and offer a coupon/discount for birthday or other campaign.

Receive tips on order deliveries
Restaurants can share in the delivery tips with our slider tool, giving customers the chance to tip both the kitchen staff and delivery driver.
Benefits of using TapTapEat's advanced online ordering